Resort Wedding Services
From the day you say yes to the moment you share 'I do', our experienced team of specialists are here to help create a seamless wedding experience for you and your guests. Remove the stresses of planning as our staff navigates you through ceremony and reception locations, accommodation selections, and all the extra touches that will make your day truly special.
Wedding Party Pampering
Spend a day at the Sanctuary Spa indulging in massages, facials or salon services. All spa guests receive complimentary use of the sauna, steam room, vitality mineral whirlpool and relaxation lounges on the day of their services—the perfect way to de-stress before the big day.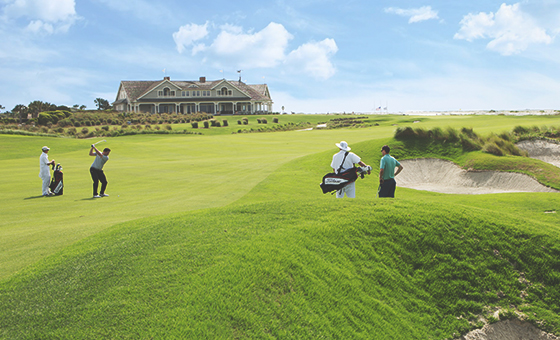 Epic Golf Outing
Our five championship golf courses are all fully renovated and are kept in pristine condition for a superior player experience. Get together some foursomes to play an easy round of open golf or turn it into a friendly competition by setting up tournament play with one of our golf pros.
Festive Family Fun
Make your nuptials a week-long celebration with family and friends by organizing gatherings leading up to and following your big day. We offer everything from oyster roasts and barbeques to good old-fashioned fireside s'mores so guests of all ages can be part of the fun. Our recreation department also offers a nearly endless variety of activities.
Unforgettable Moments
Personalized touches ensure your special day is true to you—and truly memorable. Our dedicated team of wedding specialists are here to assist with custom upgrades that create a one-of-a-kind celebration of your love story. From late-night treats to cigar bars and farewell favors, no detail is too small and no idea too grand.