All About the Food
The Kiawah Island Golf Resort Catering and Culinary Teams take tremendous pride in offering you a unique and creative wedding. In collaboration with you and your soon-to-be-spouse, our team of professionals will ensure a customized event for you and your guests in the rich tradition of Southern Hospitality.
Cocktail Parties
We will create a reception ideal for you and your guests. This could include butler-passed hors d'oeuvres, action stations or elaborate displays with ice carvings and more. We're happy to work with you to make it your own.
Dinner Service
Our world-class chefs are available to create a plated dinner, sumptuous buffet or strolling reception. We have a variety of menus for you to choose from but we can also collaborate with you to create a personalized menu that fits your style and vision.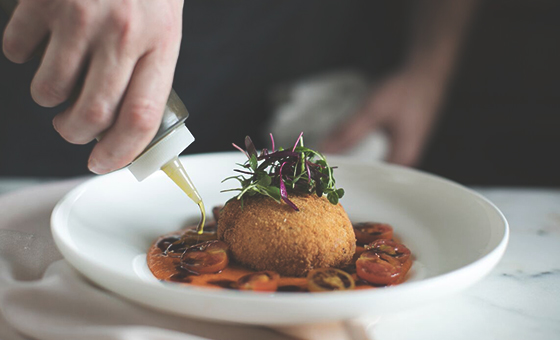 Custom Catering
Couples who marry at Kiawah Island Golf Resort are never locked into pre-set menus. Our wedding catering specialists work with you and our acclaimed culinary team to customize menus and special-order any food or beverage item that makes your wedding day a perfect reflection of your tastes.