Discover The Cottages at
The Ocean Course
An extension of the world-renowned Ocean Course, home of the 1991 Ryder Cup, 2012 and 2021 PGA Championships, The Cottages at The Ocean Course provide an unparalleled immersion. Sweeping views of The Atlantic Ocean, The Ocean Course, Clubhouse, and access to championship golf complement the beautiful collection of four exclusive cottages that reside on the sea and course.
With a dedicated concierge to personalize your stay, The Cottages offer a one-of-a-kind golf trip. Guests enjoying The Ocean Course Cottage Experience will receive the following inclusive benefits:
One round of golf on any of our five courses, including The Ocean Course based on availability, per night of stay
Unlimited use of The Ocean Course driving range
Pre-arrival tee time booking and schedule confirmations
Handling, transportation and storage of golf clubs by The Ocean Course staff
Complimentary on-island transportation
Daily breakfast
Personalized welcome gift, gift card and amenity
Additional stay enhancements may be arranged to include private catered dining by Resort chefs, Resort activities, pre-sold and pre-stocked beverages with guest selected preferences to create a distinctive retreat.
The Ocean Course Cottage Experience has been designed for the enjoyment of adult golfers. Junior golfers over ten years of age may be included on this experience at the same rate as adult golfers.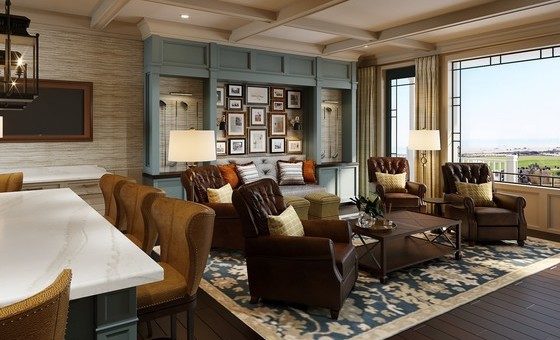 Unparalleled Golf Getaway
Situated alongside the famed Ocean Course and Clubhouse, with expansive views of the Atlantic Ocean and driving range, this golf experience is complemented by the services of a Cottage Concierge Team anticipating every need with special cottage appointments, including a bar stocked with preferred beverages if ordered, a kitchenette awaiting guests with their favorite delicacies, and a common area in which to entertain and relax.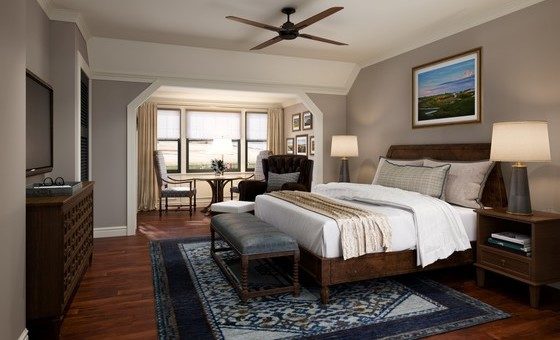 Luxurious Comfort
Each 3,800 sq. ft cottage features four guest rooms with king-size beds, private en suite bathrooms, and custom furnishings. Luxurious bedding, toiletries and amenities paired with meticulous attention to detail create the ultimate getaway and reflect the charm of this coastal destination.
Click here to view more images of The Cottages at The Ocean Course.
Legendary Golf
Your stay at The Cottages at The Ocean Course includes daily priority tee times at the world-renowned golf course.
Guests of The Cottages are invited to enjoy amenities throughout Kiawah Island Golf Resort.