About The Resort
Kiawah Island is ten miles of wide, immaculate, oceanfront beach that invites you to stroll or cycle for hours without interruption. Soothing by day, romantic by night, the beach is complemented by the island's river, meandering lagoons, pristine marshlands and maritime forests. Each sun-washed day ends beneath a star-studded southern sky. Kiawah Island Golf Resort is a destination like no other. Our guests enjoy world-class accommodations, amenities and recreational facilities so you can fully experience the resort lifestyle.
Exclusive Benefits
Only our collection of certified villa and home rentals grant you exclusive access to our Resort amenities—including two pool complexes. No other rental company can offer this.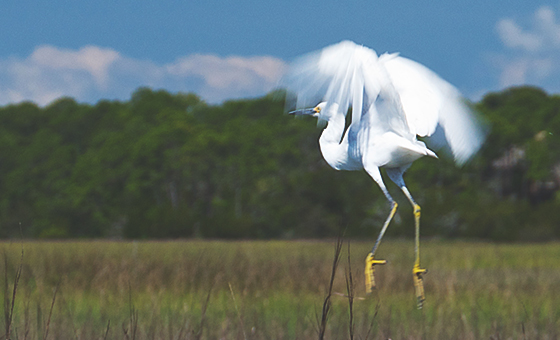 Sustainability
Operating in an environmentally responsible way to protect Kiawah Island's unspoiled surroundings, native flora and fauna comes naturally to us. Kiawah Island Golf Resort is fully committed to conservation and sustainability.
Expansion
Always refining our game, Kiawah Island Golf Resort is in the process of a multi-year expansion that extends from one end of the island to the other. This expansion will enhance our already exceptional facilities to deliver an elevated resort experience for our guests.
Things To Do in Charleston
Less than an hour's drive from the unspoiled sands, vibrant greens, and rolling blue surf of Kiawah Island Golf Resort, you will find Charleston, the largest city in South Carolina. Captivating and culturally rich, Charleston is a stunning display of Southern charm. The exuberance is embraced by all— from art and history aficionados to fashion enthusiasts. Take some time to experience the beauty of this Southern treasure and discover all the wonders Charleston has to offer.