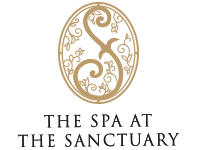 Speak with a spa representative
(843) 768-6340
Spa and Salon Hours and Policies
The Spa
8:00 am – 5:30 pm Monday – Saturday
(Hours are subject to change seasonally)
The Salon
9:00 am – 5:00 pm Monday – Saturday
(Hours are subject to change seasonally)
Please note, The Spa and Salon are closed on Sundays.
Fitness Center
6:00 am – 8:00 pm
Indoor Pool Hours
6:00 am – 8:00pm (Adult Swim 6:00 am – 10:00 am)
The spa and salon appointments may be scheduled by visiting the Spa Reception Desk or by calling (843) 768-6340 (or dial 86340 on-island) between the hours of 8:00am and 8:00pm EST.
Spa Booking Policy
Priority appointments will be provided to guests of The Sanctuary.
Villa & Premier Home guests that have booked directly through Kiawah Island Golf Resort are welcome to inquire about spa availability three days in advance for Monday-Thursday appointments, and will be placed on a waitlist for Friday, Saturday, and Sunday appointments.
Non-resort & local guests will be placed on a waiting list for their desired date(s) of service, and will be contacted 1-2 days in advance of their requested appointment should availability remain open.
Spa Use and Admission
Use of spa facilities (includes sauna, steam room, mineral whirlpool, locker room amenities and relaxation lounges) is complimentary for all spa guests on the day of scheduled spa services. Spa services and locker room access are only available to guests ages 18 and older. Young adults ages 5-17 may enjoy nail and hair services in our salon.
Cancellation/Rescheduling Policy
We require notification by 4:00pm the day prior to the scheduled appointment to cancel or re-schedule without penalty.
Arrival
Please arrive at least 30 minutes before your treatment to allow for a leisurely check-in. We regret to inform you that late arrivals will result in abbreviated service.
Service Charge
A 24% Service Charge will be added to all services and packages. The service charge will include all gratuities, and all-day access to our facility and amenities on the day of your scheduled appointments.
Medical Conditions
Please inform us of any medical conditions or other special needs that require our attention.
Spa Attire
Complimentary use of spa robes and slippers are provided for all guests. Our staff is professionally trained in proper draping to ensure modesty and comfort throughout your treatment.
Valuables
Please do not bring jewelry or other valuables in The Spa & Salon. Unfortunately, we are unable to replace or pay for items that are left, lost or stolen.
Considerations
To preserve our tranquil environment, The Spa & Salon is a cell phone, smoke, and alcohol free environment. We provide light refreshments but do not serve lunch in the spa.