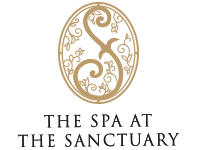 Speak with a fitness representative
(843) 768-6277
Fitness Center Facilities & Services
The Fitness Center at The Sanctuary at Kiawah Island Golf Resort is open from 6:00am – 8:00pm** daily and offers a variety of cardiovascular and weight-training equipment. The fitness center also offers group classes and personal training, which can be used to enhance your regular workout or maintain your fitness levels throughout your visit. The adjacent indoor swimming pool also offers the opportunity for a leisurely dip, or a vigorous lap swim.
Use of the fitness center and indoor pool are for guests of The Sanctuary only, ages 16 and up. No children are allowed to roam or workout in the facility.
Fitness Equipment
We are pleased to offer a variety of cardiovascular and resistance training equipment. All of our cardio machines are equipped with LCD flat-panel touch screens with integrated cable television for your viewing pleasure.
Indoor Swimming Pool
Adjacent to the fitness center, our indoor pool is available for a leisurely dip, or vigorous laps. The pool deck, bathed in natural light and appointed with classic chaise loungers, is ideal for relaxing after your workout or swim.
Indoor Pool: 6:00am – 8:00pm
Indoor Pool Adult Swim: 6:00am – 10:00am
The Fit Retreat (2 hours)
Start with a personalized training session in our fitness facility, and then flush metabolic waste from the tissues and release tight muscles with a Deep Tissue or Cryo/Thermal Massage.
Fitness Studio Classes 
A private exercise studio is the setting for fitness classes, including pilates, yoga, weight training and sport-specific exercises.
Private Yoga Classes 
Each of our Certified Yoga Instructors brings a different expertise, allowing you to experience many styles of yoga, including Kripalu (gentle), Hatha, Vinyasa, Ashtanga, Sports Yoga and Yogilates. Through our emphasis on proper form and alignment, your journey to balance will be both safe and rewarding.
Private Pilates Classes
Our Certified Pilates Instructors will customize your Mat Pilates workout to meet both your current fitness level and your goals. Beginners and devoted pilates students alike will benefit from these personal sessions designed to stretch, strengthen and balance the body. Focus is placed on breath, posture improvement and core strength.
Personal Training 
Let our expert staff of fitness professionals design an exercise program individualized for you. Whether you are interested in general fitness or a sport-specific program, one-on-one training sessions composed of warm-ups, resistance and cardiovascular training, and stretching techniques will assist you in reaching your fitness goals. Personal training sessions can also be designed for groups of up to eight participants in the Fitness Studio.
Weekly Fitness Schedule*
All classes will meet at The Sanctuary fitness center and will be held in the studio or outdoors as indicated below. Classes are $20 each, and reservations are not required.
| | | |
| --- | --- | --- |
| Sunday | Yoga | 9:00am |
| Monday | Pilates | 9:00am |
| Tuesday | Stretching & Meditation | 10:00am |
| Wednesday | Yoga | 9:00am |
| Thursday | Core Conditioning | 9:00am |
| Friday | Pilates | 10:00am |
| Saturday | Yogilates | 10:00am |
*Classes and times are subject to change.
*May vary with hotel occupancy.
*Use of the fitness center and indoor pool are for Sanctuary Hotel guest only, ages 16 and up.
---
Contact the Fitness Center
(843) 768-6277 Ext. 86277