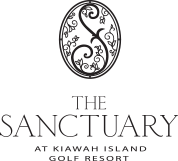 Book now
The Story of the Sanctuary
The Sanctuary at Kiawah Island Golf Resort, an oceanfront hotel and spa, opened off the coast of Charleston, SC in August 2004. A casual but elegant building, reminiscent of a grand seaside mansion, the four-story hotel was designed to feel like it has been on Kiawah for centuries, evolving and expanding from one imaginary homeowner to the next. The architect was Cooper Carry from Atlanta; the design consultant was Smith+McClane in Richmond, VA; Hirsch Bedner Associates from Atlanta was the interior designer; Skanska USA from Atlanta was the general contractor; and Design Works from Charleston was the landscape architect.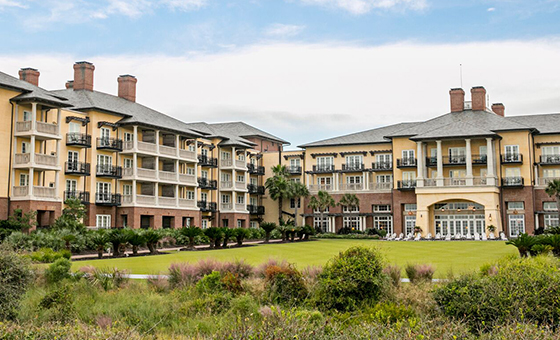 The Ultimate in Curb Appeal
Using the world's largest mechanical spade, the resort transplanted over 400 trees, including 160 fifty-foot-high Live Oaks to create a sense of arrival with a centuries-old feel. The hotel site was also raised twenty feet to allow unobstructed views of the Atlantic Ocean from the ground floor. The Sanctuary's exterior combines upscale finishes of Charleston brick, stone, stucco, woods, slate, copper and ironwork.
Refined Southern Hospitality
Designed to be elegant, but not too formal, the interior is characterized by grand spaces and traditional, but light, southern décor highlighted by antiques. In the lobby, ceilings soar high above hand-planked walnut flooring shaped into irregular lengths and widths, and planks installed on sleepers so the floor will "give" and creak, adding even more to the effect of a seaside mansion that has stood the test of time.
The Sanctuary Chapel
Say "I do" in one of the most cherished destinations in Lowcountry.