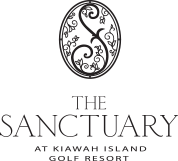 Book now
Luxurious Guest Facilities and Services
To enhance your stay with us, guests of The Sanctuary enjoy a premium level of amenities and services not available to other Kiawah Island Golf Resort visitors. We invite you to partake in poolside relaxation and recreation. Uphold your workout regimen in our fitness center. Stay abreast of the daily news. And venture beyond our gates in stylish personal transportation.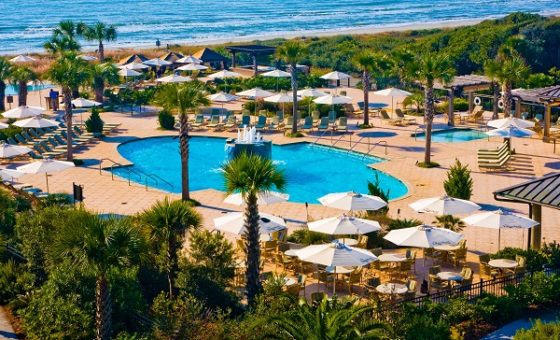 Outdoor Swimming Pools
Mere steps from your room and within sight of the ocean, two pools offer exclusive enclaves. Separate adult and family pools allow guests to choose their preferential atmosphere. Our beach concierge is pleased to arrange for your lounge chairs, umbrellas and towels. Food and beverage service is available through The Loggerhead Grill.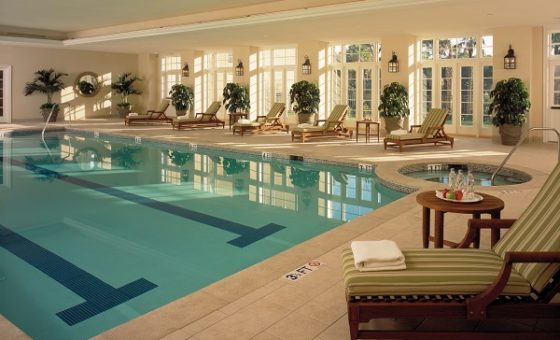 Indoor Swimming Pool
You're more than welcome to take a leisurely dip, complete vigorous laps or participate in an aqua fitness class at our indoor pool. Open seven days a week from 6am to 8pm for your convenience. Please note that the hours of 6am to 10am are reserved for adult swimming only.
Fitness Center
With your health and wellbeing as a top priority, The Sanctuary's Fitness Center is open from 6am to 8:30pm daily. Offerings include a variety of cardiovascular and weight-training equipment as well as personal training services to help maintain or advance your exercise routine.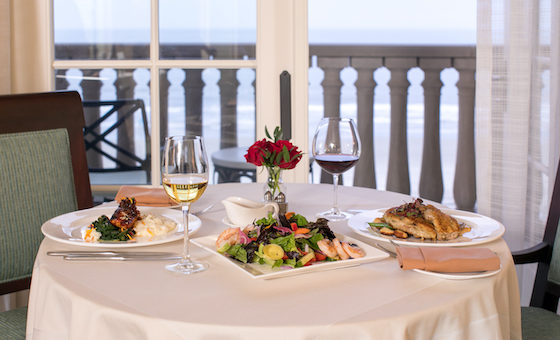 In Room Dining
Whether you wish to sip coffee on the balcony, basking in the sunrise, or share a romantic meal watching daylight fading to purple, In Room Dining will provide a memorable experience for you.
Weekly Chapel Services
We invite you to join us for non-denominational services in the serene setting of The Sanctuary Chapel every Sunday at 10:30am. This service is open to all.
Volvo for Your Personal Use
The Sanctuary is pleased to partner with Volvo, mutually aligned in guest and driver experience. Our dedication to our guests' needs coupled with an automobile company that places people first is an ideal pairing in which to discover Kiawah Island and the surrounding vicinity. The Hotel maintains a limited fleet of brand-new vehicles from this respected automaker for our guests' use on a first come, first served basis. Please visit the concierge for full details.
EV Charging Stations
The Sanctuary is pleased to offer Electric Vehicle charging stations (4 Tesla & 4 Universal) located in the valet lot for guest use. A standard valet fee of $26 will be charged to all guests requiring charging. Please see the Guest Service Manager or Supervisor on duty for assistance.
Business Center
Located in the east wing's first floor is a complete remote office including a document center, clerical services, office supplies, computer workstations, private alcoves, UPS and FedEx shipping and wi-fi. Your guestroom key grants you 24/7 access during your stay.
PressReader
As our guest, you have complimentary access to PressReader which provides digital access to over 7,000 newspapers and magazines throughout the world.