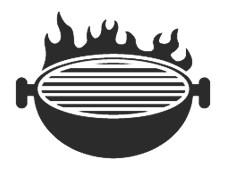 Reserve Your 2023 Mingo Point Tickets!
Purchase
Mingo Point Oyster Roast and BBQ
Mingo Point Oyster Roast and BBQ is Kiawah Island Golf Resort's longest-running event, a treasured family favorite and a genuine Lowcountry tradition offered over most major holidays and every Monday evening all summer long. Guests of all ages enjoy feasting on fresh oysters roasted over an open fire, along with other BBQ specialties such as ribs, pulled pork, smoked chicken, Lowcountry Boil and more. Plus family fun, live music and more activities. Best of all is Mingo Point's natural setting—right on the banks of the Kiawah River.
2023 Mingo Point Dates
April 5th and 12th Easter
May 27th Memorial Weekend
June 12, 19, 26
July 3, 10, 17, 24, 31
August 7, 14, 21
September 2nd Labor Day Weekend
While Mingo Point does have a parking lot available to attendees, spaces can be limited during our busy summer events. We encourage our Resort guests to take advantage of the complimentary on-island transportation services. Our door-to-door transportation is available for any resort-owned venue across Kiawah's 10-mile island, so you and your family can enjoy a truly hassle-free Mingo Point experience. To arrange any of your on-island transportation needs, call extension 82900 from any Resort or Hotel accommodations.
Great for Groups
Mingo Point can host any size group year-round. The beautiful space, wrapped along the banks of the Kiawah River, makes it easy to customize and create a casual or upscale event for family reunions, corporate groups, destination weddings and more—contact our
sales team
for more information.
Sneak Peek
Take a taste of Mingo Point Oyster Roast and BBQ—where Lowcountry flavors pair with tranquil marsh views. Live music plays as you sway to the beat.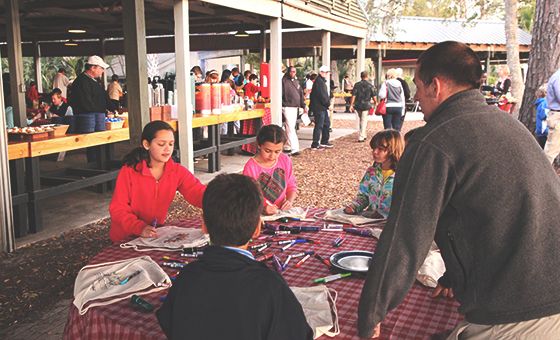 Kids Activities
At Mingo Point, your children are greeted with a fun party favor and can enjoy a scavenger hunt during the event.