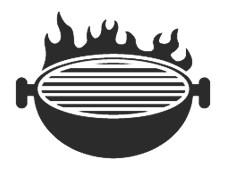 Reservations Recommended
(843) 768-2790
Mingo Point Oyster Roast and BBQ
Mingo Point Oyster Roast and BBQ is Kiawah Island Golf Resort's longest-running event, a treasured family favorite and a genuine Lowcountry tradition offered over most major holidays and every Monday evening all summer long. Guests of all ages enjoy feasting on fresh oysters roasted over an open fire, along with other BBQ specialties such as ribs, pulled pork, smoked chicken and grilled steaks with all the Southern side dishes and desserts you could ever desire. Plus family fun, live music and more activities. Best of all is Mingo Point's natural setting—right on the banks of the Kiawah River.
---
Open Seasonally
Casual Attire
2019 Public Oyster Roast Dates: 6:00PM – 9:00PM
April 18 & 22 (Easter Week)
May 25 (Memorial Day Weekend)
June 3, 10, 17 & 24
July 1, 8, 15, 22 & 29
August 5, 12, 19, 26 & 31
November 29 (Thanksgiving)
For reservations, please call (843) 768-2790
Great for Groups
Mingo Point can host any size group year-round. The beautiful space, wrapped along the banks of the Kiawah River, makes it easy to customize and create a casual or upscale event for family reunions, corporate groups, destination weddings and more—call (800) 576-1585 for more information.
Sneak Peek
Take a taste of Mingo Point Oyster Roast and BBQ—where Lowcountry flavors pair with tranquil marsh views. Live music plays as you sway to the beat.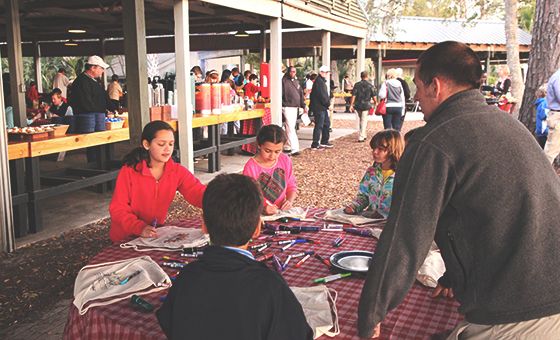 Kids' Zone
At Mingo Point, your children can tap into their creative side with a specialty craft or get a mini makeover with island hair braiding.
Wild for Wildlife
Kiawah's expert naturalists will stop by every public oyster roast at 7:30PM to present native inhabitants of the island—in real life.
River Cruise Add-On
Voyage along the Kiawah River aboard one of the resort's mighty vessels. Four sail times available at each public oyster roast. Advance reservations are recommended—call (843) 768-6001.
Authentic Artisans
Talented crafters and artisans from the region offer their wares—including Lowcountry woven baskets, woodworking, pottery, jewelry and more—in Mingo Point's craft market at each public oyster roast.