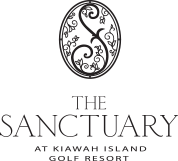 Purchase Tickets
16th Annual Gourmet & Grapes
Join us for an exquisite, four-day culinary experience at The Sanctuary at Kiawah Island Golf Resort celebrating the 16th Annual Gourmet & Grapes, February 1-4, 2024.
Gourmet & Grapes is the only fundraiser in the Lowcountry that couples local and national culinary talent with award-winning wineries to raise money for cancer research–funds that will support life-saving endeavors and patient programs at Hollings Cancer Center at the Medical University of South Carolina.
Gourmet & Grain
Thursday, February 1 | 6pm | Mingo Point Start your culinary journey on Thursday evening with a BBQ and Bourbon mashup. Guests will sample exclusive bourbons from Buffalo Trace while dining on delectable cuisine from the region's renowned pitmasters.
An Epicurean Affair
Friday, February 2 | 6pm | The Ocean Room Get ready for a wonderful evening in The Sanctuary's signature dining room, The Ocean Room. This exclusive, black-tie dinner features an unparalleled culinary experience with world class wines from a distinguished wine maker.
Biking & Bubbles
Saturday, February 3 | 9am | The Sanctuary Join us for the 4th Annual Gourmet & Grapes bike ride around the island led by one of Kiawah Island Golf Resort's naturalists. The ride will culminate on the Grand Lawn of The Sanctuary with a champagne toast and coffee enjoyed around the fire pits.
Champagne & Caviar Brunch
Saturday, February 3 | 11am | The Ocean Room Get ready for the brunch of a lifetime in The Ocean Room with lavish offerings, endless bubbly, and sweeping views of the Atlantic.
Wine Odyssey Gala
Saturday, February 3 | 6pm | Grand Oaks Ballroom The Wine Odyssey Gala is the highlight of the weekend! Start the evening sipping wine and enjoying bites from Kiawah Island Golf Resort chefs while bidding on silent auction items. Then, make your way to the Grand Oaks Ballroom to see some of your favorite chefs from Charleston and beyond. Mingle with our culinary talent while sipping on distinctive wines from around the world as you settle in for the evening's live auction featuring incredible excursions, rare bourbons, exclusive wines, and more.
WITH GRATITUDE
Since its inception in 2009, Gourmet & Grapes has now raised more than $6 million for cancer research programs at Hollings Cancer Center. This contribution has proved invaluable in the cancer research conducted in South Carolina.
About the Hollings Cancer Center
Hollings Cancer Center at the Medical University of South Carolina is a National Cancer Institute-designated cancer center and the largest academic-based cancer program in South Carolina. As the state's foremost cancer treatment center, Hollings unites more than 150 experts in treatment, research, education, prevention and control, and outreach to address South Carolina's significant cancer problem. The cancer center has more than $42 million in cancer research funding, and at any given time there are more than 200 clinical trials open to patients.
For the estimated 33,000 South Carolinians who will be diagnosed with cancer this year, the Hollings Cancer Center is leading the way in changing what is possible in cancer care.
SPONSORS