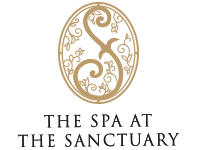 Speak with a spa representative today
(843) 768-6340
Indulge at The Spa at The Sanctuary
We are thrilled to offer a modified selection of salon and spa services to provide an escape for your body, mind and spirit.
Spa amenities will remain closed at this time, including showers, steam rooms, saunas, and mineral whirlpools.
Due to the intimate nature of spa services, masks must be worn by staff and guests at appropriate times during the spa visit.
Massage Escapes & Body Rescues
From timeless classic massages to treatments applying therapeutic pressure to therapies tapping into the restorative capabilities of pressure and warmth, you'll glide out of your massage feeling brand-new. Our Body Rescues are treatments that restore your skin's natural beauty.
Massage Escapes
Southern Classic Massage | 60 Min.
Drift away with our classic, full-body, aromatherapy massage. Your therapist will utilize medium to light pressure and long, fluid strokes to induce deep relaxation. Choose from our selection of custom-blended, aromatic Sanctuary Massage Oils to help you Relax, Revitalize, or Recover.
Deep Tissue Massage | 60 Min.
A slow, deliberate massage designed to address specific areas of tension or pain. Your therapist will customize your treatment using firm pressure and neuromuscular techniques.
Mother To Be | 60 Min.
We design this side-lying massage with special support and caution especially for the expectant mom. This massage relieves discomfort and reduces fluid retention.
Foot Reflexology | 60 Min.
A relaxing take on the traditional art of Reflexology, this service begins with a sea salt exfoliation of the feet. Pressure is then applied to specific reflex points on the feet, relieving stress and bringing balance to the entire body.
Body Rescues
Citrus Body Drench (Hydrate & Brighten) | 60 Min.
A powerful treatment that helps reverse the signs of aging. Indulge in the delicious citrus aroma as your body benefits from the power of Vitamin C, a fountain of wellness for your body! This treatment includes a full body citric exfoliation, and an intensive hydrating body cream that awakens your senses and leaves your skin glowing.
Important Covid-19 Safety Note: Your provider will wear a mask at all times. Massage and Body Rescue guests will be required to wear a mask at all times. If you do not have a mask, one will be provided upon arrival to the spa.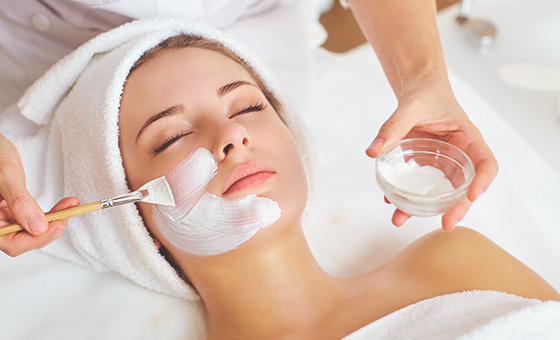 Facial Rejuvenation
Our menu of blissful facial treatments features 60-minute services to get your skin glowing with health and radiance.
Holistic Custom Facial | 60 Min.
Experience the best of holistic skin care with proven botanicals and herbal remedies that work with the skin's natural processes to promote healthy, radiant skin. Whether you have mature, sensitive, dry or combination skin, your esthetician will select the perfect treatment sequence, including an enzyme peel and restorative serum, to bring back a luminous healthy glow.
Collagen Lift Facial | 60 Min.
Collagen takes center stage during this restorative treatment. Botanical and active ingredients work together to help rebuild the skin's supportive structure and reduce fine lines and wrinkles. Ultrasonic technology increases product penetration and stimulates collagen and elastin renewal.
Men's Face Fitness | 60 Min.
Men's skin is decidedly different from women's. Put your best face forward and experience how advanced green science combats male aging. Luxuriate in our signature men's treatment which includes hot towels, hand, arm, neck, and shoulder massage.
Natura Bissé Facials
Natura Bissé embodies the artisan craft of true luxury with an element of surprise. Ground-breaking technology, exquisite textures, and unexpected scents & sensations create beautiful skin at every age. Natura Bissé takes beauty and aesthetics to places you never expected. Live an experience in which we promise you surprises, discoveries and unforgettable moments.
Citrus Radiance Facial – Vitamin C Therapy For Radiant Skin – 60 Min. Awaken your senses with delicious citrus fragrances and recapture your skin's original glow with the extraordinary power of Vitamin C. Powerful anti-oxidants repair even the most mistreated skin, unveiling a hydrated, radiant complexion.
Oxygen Infusion Facial – Purifying & Revitalizing – 60 Min. This unique protocol releases pure oxygen molecules into your skin, eliminating toxins and restoring your skin's tone and vitality. Perfect for any skin type, and especially beneficial for anyone with dull or dehydrated skin. A breath of fresh air for your face!
Important Covid-19 Safety Note: Your esthetician will wear a mask at all times. Guests will be required to wear a mask in the locker room and during their initial intake with their esthetician. If you do not have a mask, one will be provided upon arrival to the spa.