The Market at Town Center
The Market at Town Center is your one-stop-shop for a quick breakfast, lunch or dinner in-store or on-the-run—plus popular grocery items, wine and beer, even souvenir items. You'll enjoy comfort foods, a casual atmosphere, daily specials and wireless Internet access.
---
Open Daily: 7:00AM – 9:00PM
Grocery Stocking
Let us deliver your favorite food and drinks direct to your Kiawah Island Golf Resort villa or home so your vacation can begin the moment you arrive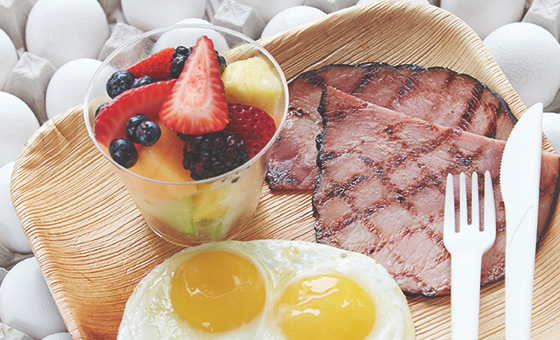 Signature Dish
While it's hard for the market to have just one 'signature' dish, breakfast is always the star of the show at Town Center.
Picnic Bags
For guests on the go, our talented chefs can prepare a fresh picnic bag. The Lowcountry Picnic includes our famous fried chicken, side salads, biscuits, dessert and drinks. The Kiawah Beach Picnic is packed with a trio of sandwiches, side salads, chips, fruit, dessert and drinks. Please call 843.768.2775 24 hours ahead to order your picnic bag.